Server Support-Advanced Server Installs, Support and Management
Redundancy and Recovery Options
Maximum Efficiency and Update
Real-Time Monitoring with Immediate Alerts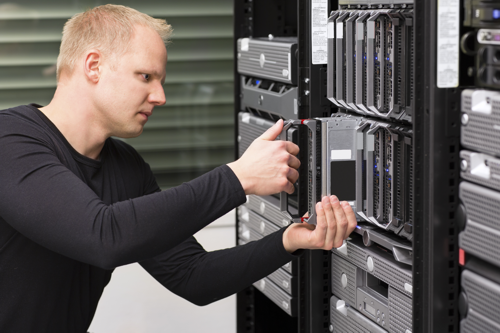 We implement some of the latest support tools available to the IT world. We have the capabilities to remotely monitor and maintain your business network and servers in virtually real time. We can monitor most if not all of your mission critical network devices and servers. This allow us to maintain all types of performance records about your devices and networks. We also can get you detailed asset information as well as quick remote support.
Our main goal is to the turnkey solution for your business' IT needs. The sense of security and understanding that if anything related to the supported technology is needed, CPU would be responsible and accountable for it. It's our way of taking IT away from you and curving the stress that can be involved with technology.
With our team and technology, we are able to create a managed, modern workplace that best fits your industry and business needs.
Hosted and Virtual Servers
Secure Data Facility Affordable Hosting and Virtual Server Solutions Offsite to ensure integrity Secure VPN Access No Large Up-Front Costs
Virtualization is one of the most revolutionary tools that has hit the market in years. We can now supply you a hosted virtual server to meet your demands if you are in need of a new server or a server replacement. This can save you thousands of dollars in up front costs and get you up and running quickly. We are a Microsoft SPLA provider so we can provide you with virtually whatever configuration of server and software you need. The best part of it is that you don't need to have your server In House anymore. All you require is an active Internet connection.
We take care of the maintenance Just because your new server is a virtual server, that doesn't mean it doesn't need maintenance. All servers require updates and maintenance to run in tip top shape. We constantly strive to update our clients' servers and keep them up to date. Maintenance of your server is included as an added benefit of our hosted server solutions.