CPU Managed IT Solutions' Service Agreements Keep your Business Network
Running With Priority Service And Professional Support
Responsibility for maintaining, and anticipating need for, a range of processes and functions in order to improve operations and cut expenses
We focus on your IT, you focus on your business
Maximum Efficiency / Minimal Downtime
Proactive vs. Reactive
Responsive and Accountable
Eliminate IT stress
Our Managed IT Solutions allow you to focus on your core business while allowing us to focus on your technology. We take a proactive versus a reactive approach to prevent problems from happening in the first place. We work daily, weekly and monthly to ensure that you're protected and secure, operating at a maximum efficiency with the least amount of downtime.
Our main goal is to the turnkey solution for your business' IT needs. The sense of security and understanding that if anything related to the supported technology is needed, CPU would be responsible and accountable for it. It's our way of taking IT away from you and curving the stress that can be involved with technology.
With our team and technology, we are able to create a managed, modern workplace that best fits your industry and business needs.
Reasons Why Your Business Should Have A CPU Business Support Agreement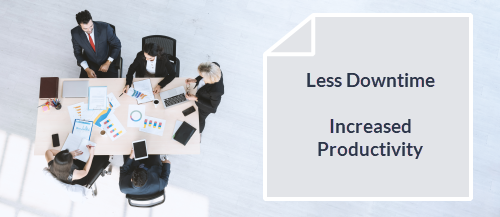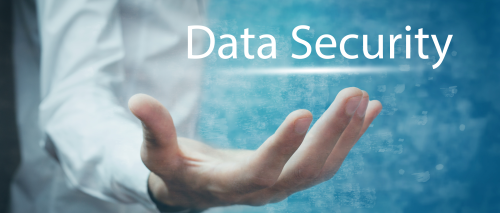 Optimize Your Business Today!
Server Monitoring. With a Support Agreement, customer's servers are monitored 24/7 utilizing state of the art software that is real-time reported to a representative at CPU. Many times, current customers find that when a problem occurs, CPU representatives are already working to resolve it before it has been reported.
Trusted Source. CPU has provided computer and network solutions to businesses across Eastern NC for over 20 years. Many businesses have continued to use CPU and its team of IT professionals.  We value these relationships and it helps us to cultivate trust and reliability with our clients.
Priority Service Clients with a Support Agreement receive Priority, 4 hour response times for any services rendered.  Any issue a client may have is treated with high priority and efficient resolution.  We prioritize based on the urgency and impact to the business.
Maintenance. Regular monthly maintenance is included with Support Agreements.  This helps us to be proactive, instead of reactive and eliminate problems before they occur and prevents unecessary downtime to your organizations technology equipment.
Knowledge. As the relationship builds between CPU and your organization, so does your knowledge of CPU and the CPU teams knowledge of your organizational needs. With better understanding of how your business operates and what your business goals are, you can know that we can offer solutions geared towards your goals as an organization.
IT Team. When you have a CPU service agreement, you are not just getting one person, you are getting an entire team of IT professionals available to your organization. This helps to know that you are not just getting one person's knowledge in IT, but receiving and benefitting from the knowledge from a team of experienced professionals with a combined 40+ years of working knowledge.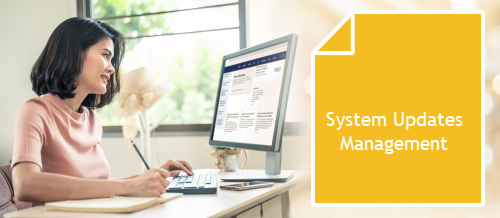 Web Management. CPU offers its a web portal login to manage every aspect of your account information. This service has tools such as the ability to request quotes and information, place service tickets, review billing information, add/remove contacts and much more.
Emergency Services. Only Support Agreement clients have the option to utilize After Hours Emergency Services from CPU. If you have an emergency outage with your organization, CPU is on call for you so that the issue can be resolved.
Account Representative. With a Support Agreement, you are assigned a CPU Account Representative. This representative is not the only person that will perform tasks in the organization. However, this representative is the person responsible at CPU to make sure that you are happy with your service and support. We are also responsible for fully understanding the organization and acts as the consultant to other CPU staff to ensure that everything is being handled correctly and efficiently.
Peace of Mind With a Support Agreement, you can have peace of mind knowing that you have an IT team of professionals that understand your business and your needs. When a problem arises, there is no doubt or worry about who to call or where to call. You always know to call CPU.
Network Information. CPU maintains an accurate document of your network information and utilization. During onboarding, CPU does an audit of all the hardware on the network so we can create complete records of everything in the organization. These records are available to you at any time.
Consulting. CPU representatives will be happy to attend any meetings and/or discuss any of your infrastructure needs with third party vendors such as internet providers and software vendors.